Alan L. Wong
symbol shuffler based in

Sacramento, California
About me
Hello, World! My name is Alan and I try to order symbols to do useful things for people. For many hours each day, this is through my day job as a web developer. I am especially interested in projects of future-proofing websites and the decentralization and archiving of useful digital information (texts, images, etc)—being a digital librarian of the twenty-first century. More generally, I am interested in how the technologies we choose to use steer how we approach and conceptualize the world.
I frequently update my Miscellaneous Stuff Blog. Here I post articles, diary-entry like things, and other content. See that site for more up-to-date content. No ads! No registration required!
Prior to working in the technology industry, I spent much of my time studying languages and linguistics—including studying the philosophy of language during my time as an undergraduate in philosophy and contemporary linguistic theory as a graduate student in linguistics. View my Languages and Linguistics site to explore the world of human communication.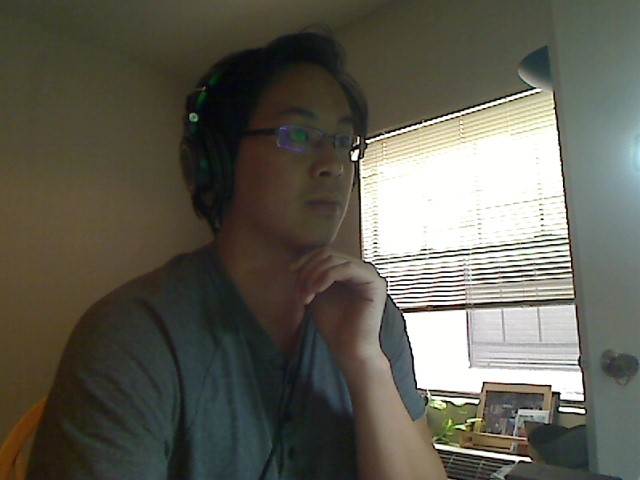 Here's a picture of me, sitting on the cold floor of a rental property with a cup of legalized stimulants.
Beyond me
I'm on the journey to becoming an Orthodox Christian. If you have problems with "Christianity"—for many different systems have been called with this label—I encourage you to look into the history of whatever religion your family comes from and consider carefully what you believe to be true of the world. You may find that much of what you assume to be true is simply what you have been told and that many assumptions you take for granted are not things we readily confirm with our lived experience.
Simply saying "I believe such-and-such" while showing no results (fruits) is no way to live! Our actions reveal what we believe to be true of the world.
Contact me
You can mail me directly at
captainalan 4t gm4!l d0t com.
You can also reach out to me through social media. I typically don't insta-respond, but I do respond to nearly all messages I recieve eventually. Just make it clear you aren't a bot, lol.
Social Media
I'm a regular on a few Discord servers. Get in contact with me if you would like to know where these places are.
Developer stuff
At this time, I'm doing closed source projects in React and Angular for work. See my Github and Github gists for current (open source) fun/work.
Tutorials
These are resources I originally created for my own use but now am sharing with the world 🗺
This site
The site you are visiting is my latest work—designed to be robust to technological change. View my older website which uses the React web framework—a cool tool for many things, especially sites that rely on dynamic content.
This website was authored using VS Code and GNU emacs (editor) with vi emulation via evil. Mobile responsiveness and some nifty styles come from Bootstrap. This website is hosted by Github Pages and uses git for source control.
Feeling generous?
You can also contribute via Paypal:
Everything else
Sometimes I have fun with GIMP and other graphics software.
---
Copyright © 2019–2020 — Alan Wong.
All rights reserved.